What road trip (no matter how short!) is complete without yummy food? For me, books would be number one, but we'll cover that topic tomorrow! 😉
As you travel into the great unknown, or revisit some familiar stomping ground, wouldn't it be more fun (not to mention, delicious) to find some hidden jewel of a place? Sometimes these can be pricey, but those once-in-a-lifetime pictures might make it all worth it!
Here's a closeup on a few of the suggestions from travelandleisure.com
The Apple Pan–Los Angeles, CA
The Apple Pan is well known for it's burgers, but also has a fun, diner-type atmosphere.
***
Black's Barbecue–Lockhart, TX
According to the article, this place has the best barbecue in all of Texas!
***
Casamento's–New Orleans, LA
This restaurant is locally known for its oysters, but especially for its Oyster Po'Boy Sandwich!
***
Superdawg Drive-In–Chicago, IL
This drive-in joint might put another similar drive-in to shame!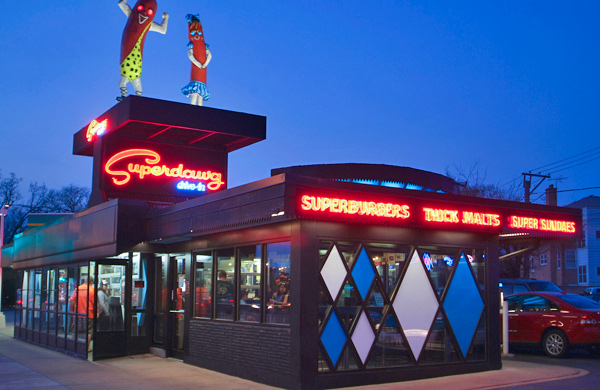 ***
Grand Traverse Pie Co.– Traverse City, MI 
This is listed in the article as Traverse City Pie Co., but according to what I could find, the name is slightly different. I don't know about you, but if I lived in this town, I would visit every day!
These are only the first FIVE of the locations featured in travelandleisure.com Click here to follow the link for the rest!
Happy eating!…and salivating
featured picture from https://www.theodysseyonline.com/tips-tricks-road-trip-alone