I have previously posted a series from Psalm 139, and today will be my last section. If you want to check out the rest, click here! The beginning of this passage is David's thoughts on his enemies, which seem to clash with all of the praising and worshiping of the previous portion of Psalm 139. It says,
19 If only you, God, would slay the wicked!
    Away from me, you who are bloodthirsty!
20 They speak of you with evil intent;
    your adversaries misuse your name.
21 Do I not hate those who hate you, Lord,
    and abhor those who are in rebellion against you?
22 I have nothing but hatred for them;
    I count them my enemies.
This reminded me of the difference in how Christians are to view and treat people that they regard as their enemies. For me, enemy is a really harsh word, especially when it comes to my everyday life. There are those "enemies" that we generally have heard of, like Hitler, or Stalin, or any other harmful person has mistreated others. But today, who are our enemies. In reality, our enemies are those who don't see things the way that we do, who counter what we believe. Those people who make us be on our defense whenever we are bracing for whatever rude or unexpected comment we know they're going to throw at us.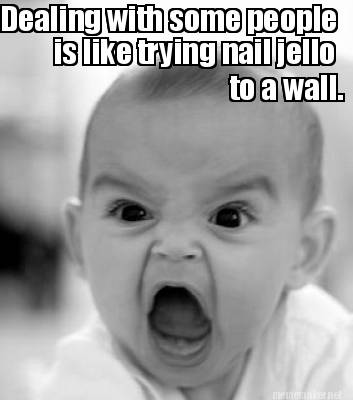 You might be shaking your head, and thinking, That's not me! I don't see people like that! I'm fairly tolerant of those who don't see the world the same way I do. But check out these verses on what Jesus taught about viewing and interacting with our enemies:
Matthew 5–
21 "You have heard that it was said to our ancestors, Do not murder, and whoever murders will be subject to judgment. 22 But I tell you, everyone who is angry with his brother will be subject to judgment. And whoever says to his brother, 'Fool!' will be subject to the Sanhedrin. But whoever says, 'You moron!' will be subject to hellfire. 23 So if you are offering your gift on the altar, and there you remember that your brother has something against you, 24 leave your gift there in front of the altar. First go and be reconciled with your brother, and then come and offer your gift. (vs. 21-24)
43 "You have heard that it was said, Love your neighbor and hate your enemy. 44 But I tell you, love your enemies and pray for those who persecute you, 45 so that you may be sons of your Father in heaven. For He causes His sun to rise on the evil and the good, and sends rain on the righteous and the unrighteous. (vs. 43-45)
I normally don't like skipping around in chapters, because I prefer to look at the context of a verse. This means that I use verses around the one I've honed in on because those verses sometimes help explain a passage. Let me just say: there is a lot in this chapter. I chose these specific verses because I think that it best reiterates what Jesus is teaching. This part of Matthew is from His Sermon on the Mount, presented to His listeners from the side of a mountain. This concept of forgiveness was new to them.
Hi
One thing that I wanted to point out in comparison to what David says in his Psalms is that Jesus acknowledges that these people have been taught that murder, hate, and justice have been apart of their lives. Then He explains that He has given them grace (through Himself later dying on the cross as a perfect sacrifice to completely pay for sins). Then they are to extend that same kind of grace to others.
David concludes his Psalm 139 by saying,
23 Search me, God, and know my heart;
test me and know my concerns.
24 See if there is any offensive way in me;
lead me in the everlasting way.
So my question #5: When has God changed your heart (situation, view of something, relationship with someone)?
 featured picture from http://thebarnprincess.com/2015/02/love-your-enemies/